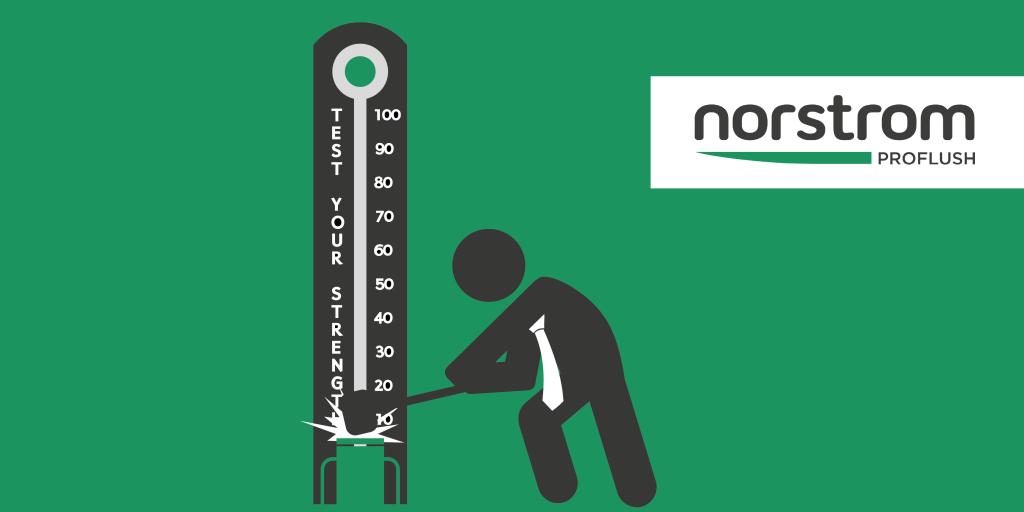 We know our kit has power. We know it speeds through power flushing jobs.
What we don?t know is how you measure up.
Do you fancy a challenge?
At Installer 2017, we?re bringing along a couple of tests of your speed and strength, some traditional fairground favourites that will prove you?ve got what it takes.
There?s no need to get into training ? although we?ll not stop you if you think you need to. Skills wise, if you?re handy with a hammer and familiar with downpipes, you should be fine.
There will be prizes for the best efforts, but honestly, we?re not expecting you to outclass Proflush.
There, that should have got you fired up.
See you at the event.